This a very special gear, the Impossible Instant Lab. It allows you to print pictures from your smartphone. The first version was for I-Phones only. But soon there was a second version for other phones like the Samsung Galaxy series. And there was a conversion kit. Mine is a converted first version, found cheap with several packs of film, an unwanted birthday present.

You need a compatible phone and the Impossible App. The app leads you thruogh the process, it's easy. You choose your picture, it works with imported pictures from any other source as well, if it's in your phone. Then you choose the part to be printed, it has to be square for obvious reasons, zooming is possible. You put your phone on the Lab, retract the dark slide and wait. The Lab connects to your phone and exposes the picture. It makes a shutter noise. You have to push back the slide (if not you photo will be ruined when you lift the phone). You push the eject button and there is your photo.

Some pictures:



The Impossible Instant Lab Box.



Box open



What's in the Box.



The Instant Lab folded.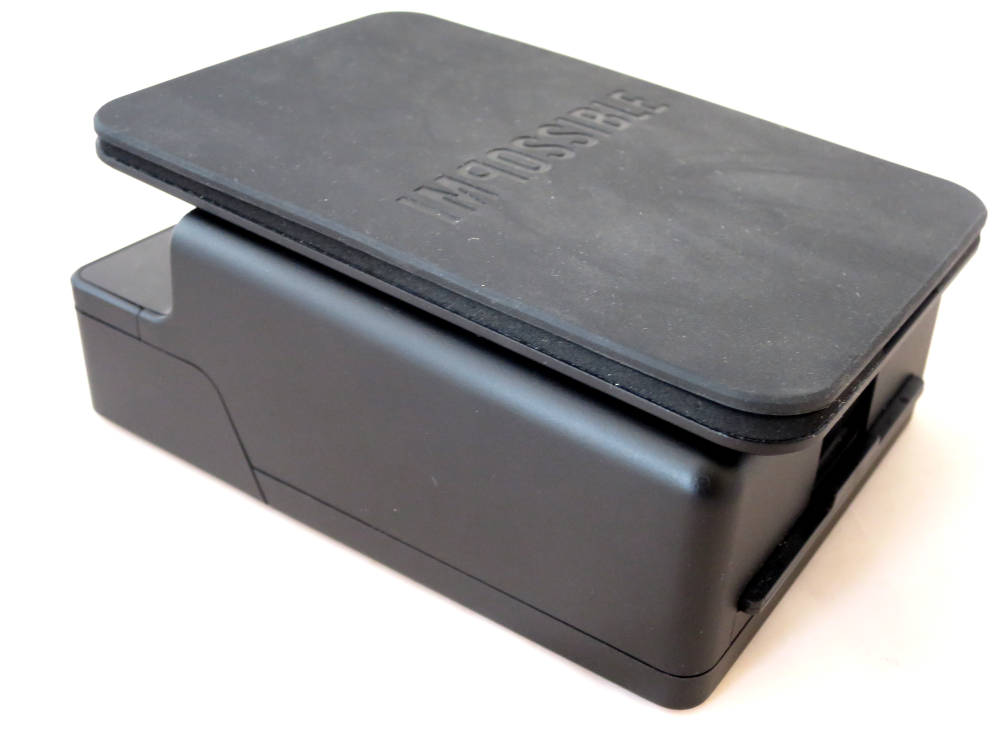 Back view.



The Instant Lab unfolded.



Seen from the back, dark slide removed.



Look inside.



With a Galaxy Phone on top.

I first bought a battered Galaxy S3 to test it. Works fine. It doesn't work with the early Duos series. My new J5 2017 Duos works fine as well, it chooses S3 mode. The Instant Lab is a gadget, but a must-have for people who are into Instant photography. It's a lot of fun.