The Kodamatic 970L is one of the top models of the series. It's the only one which has a close-up lens. As all Kodamatics it uses Trimprint HS144 instant film.

For some general information please have a look at this page.

Technical features:

All automatic, F 11, F 16, F 27
Shutter 1/4 - 1/150
Focus, 0.6m - 1.2m (close-up), 1.2 - ∞
Thyristor flash

Lens: 110mm

So here are some photos of the Kodamatic 970L: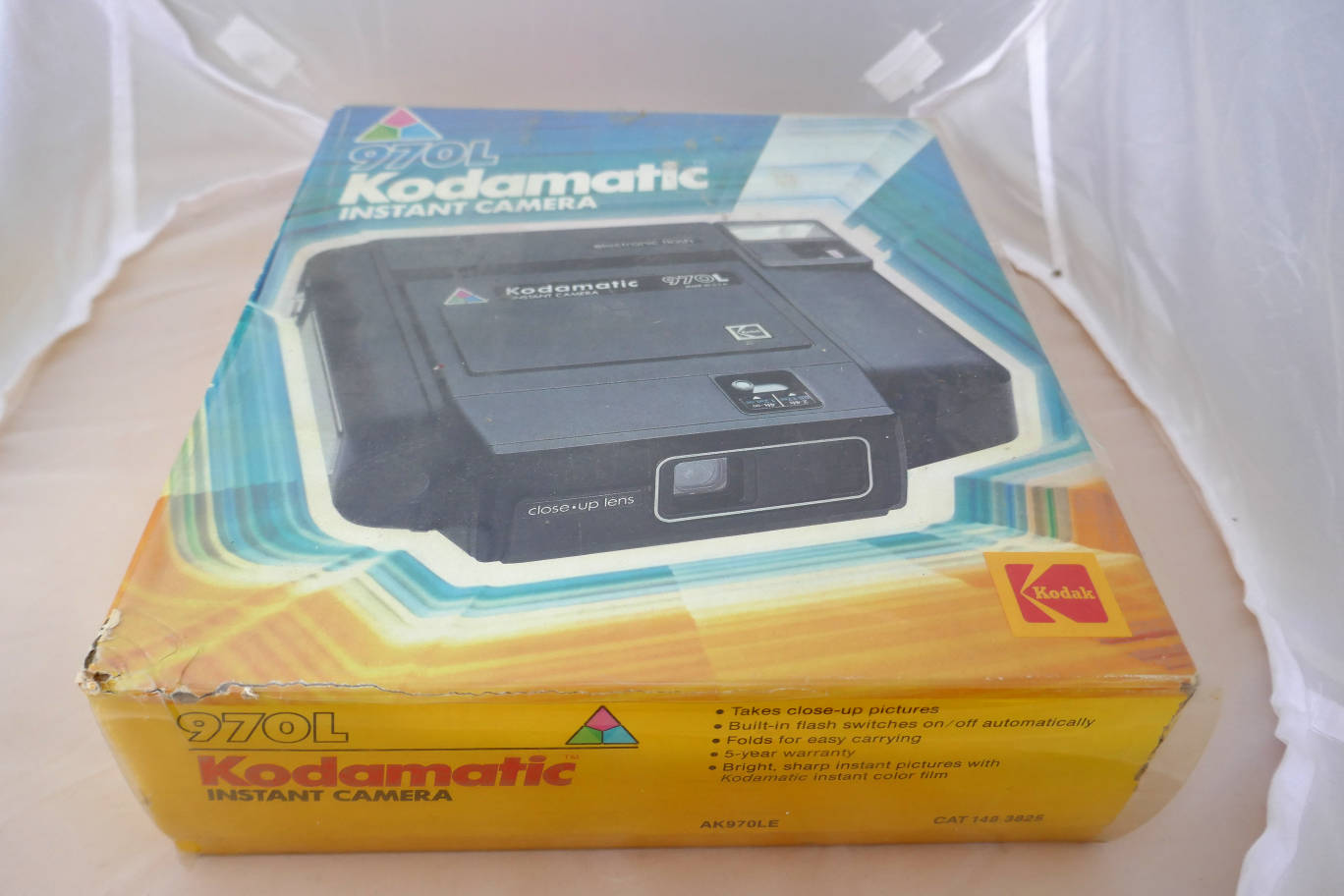 The original box.



Box open. The 970L and the 980L had a 5 year warranty.



The camera, folded.



Camera unfolded.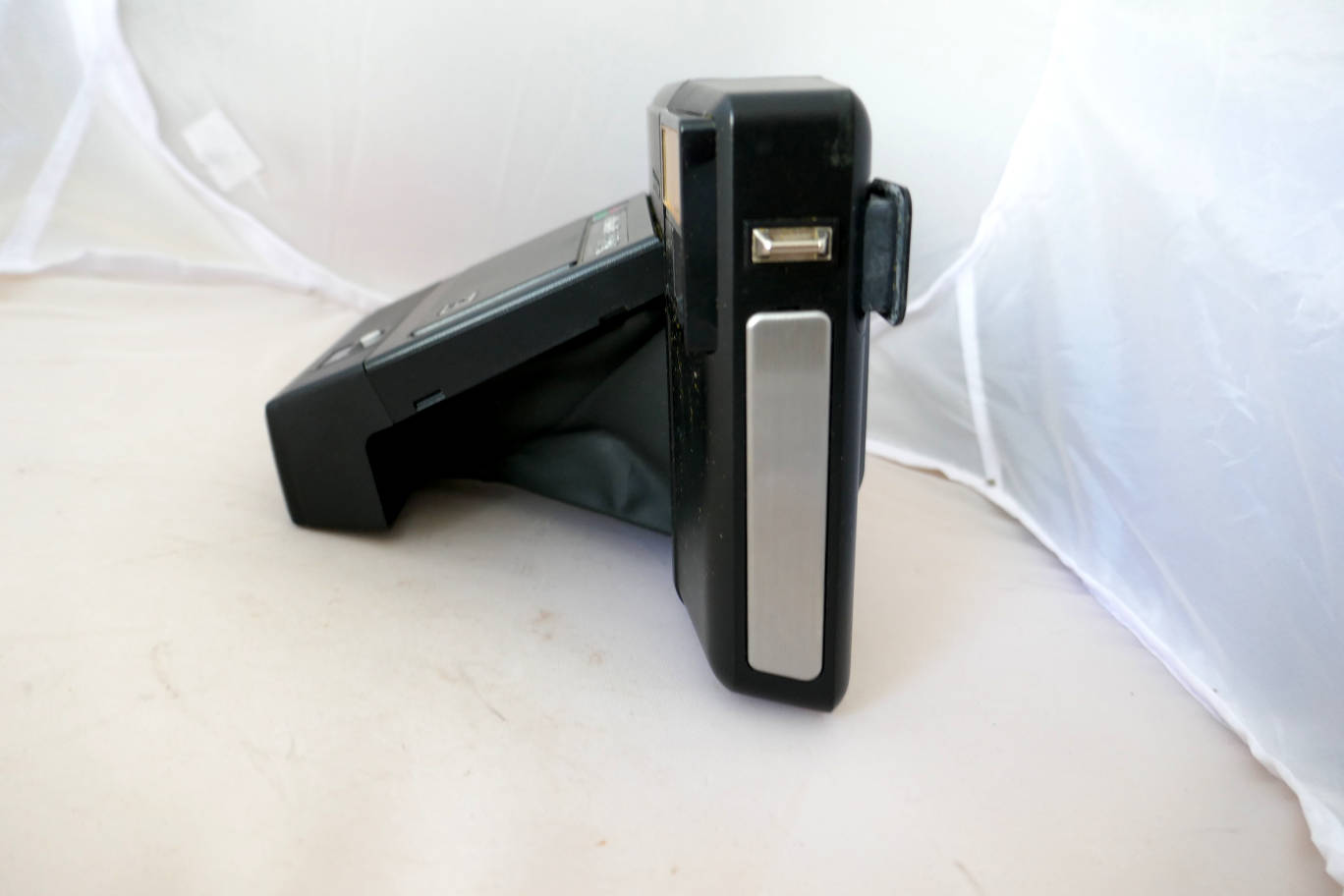 Right side.



Back.



Battery compartment. Takes 4 AA batteries.



Film comparment.