The Kodak EK2 is the simplest model of the older Kodak Instant cameras. As all older Kodaks it uses PR 144-10 instant film. It was only produced between 1977 and 1979, it's also known as "The Handle" and it was marketed also by the Coca-Cola company.

For some general information please have a look at this page.

There nearly no technical features available.

Automatic exposre
Fixed focus, 1.2 - ∞
No flash, socket for flip flash
Aperture is said to be F 18 and switches to F 12.8 when a flip flash is inserted
No electric film ejection, you have to turn a handle (4 turns)

Lens: 110mm

So here are some photos of the Kodak EK2:



The camera.



Back.



Front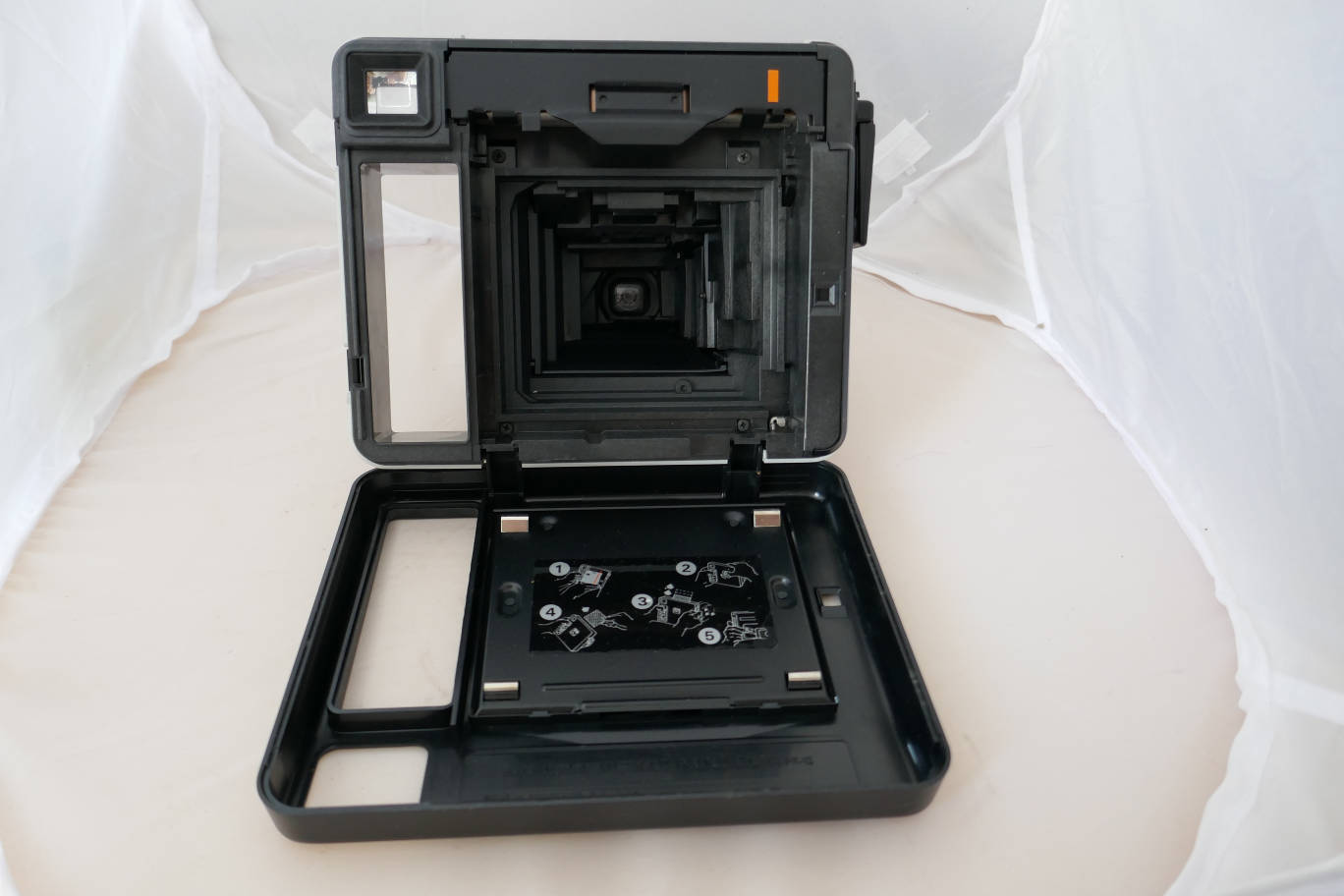 Film comparment.

The exposure system requires a 6V J battery (7K67).