This a special gear, the Tomy KiiPix. It allows you to print pictures from your smartphone. It's a very basic machine, no battery, no photocell, manual ejection. However it works very well, no App needed and it works with any smartphone.

Some pictures:



The Box.



What's in the Box.



The KiiPix folded.



Unfolded, but unextended. The frame holds the extensible part down. In the middle at the bottom: release burtton, to the left: eject knob.



The tomy KiiPix unfolded.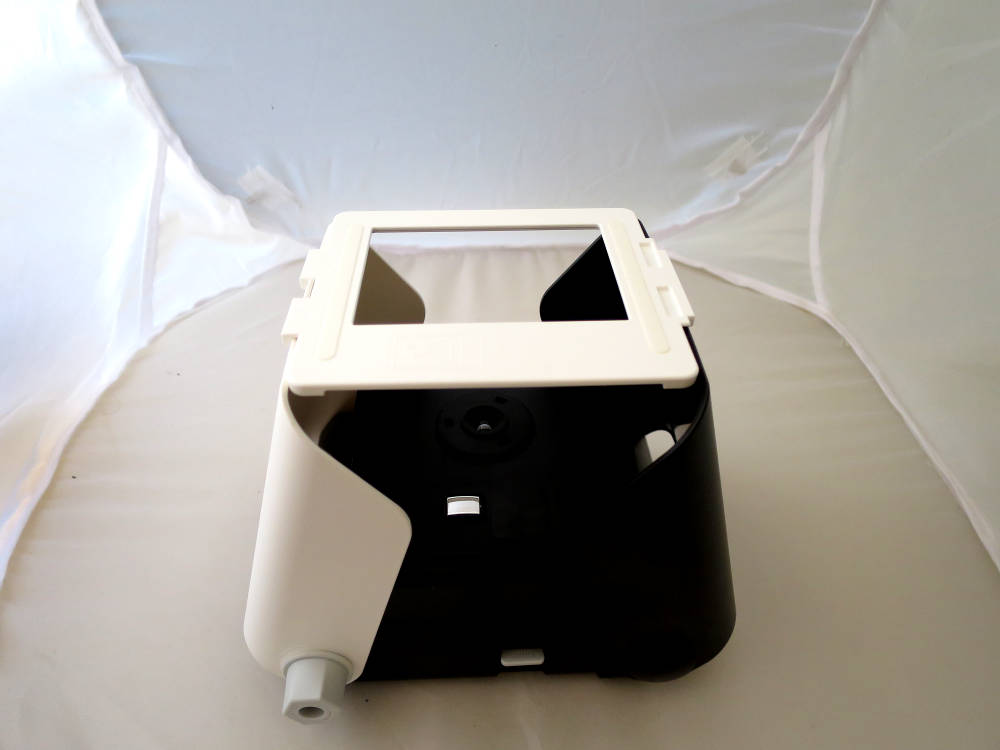 The frame installed..



With a Galaxy Phone on top. It is better to remove the case from the phone. The little mirror lets you frame the picture.



If you want better framing, take the frame off and have a direct look, and put phone and frame back. the phone sticks well to the frame.



Phone screen and Instax picture. The phone looks brighter if you take a photo of the two together, but the results are fine. Photo taken with 100% screen brightness.



Another photo, taken with 90% screen brightness because of the white flowers.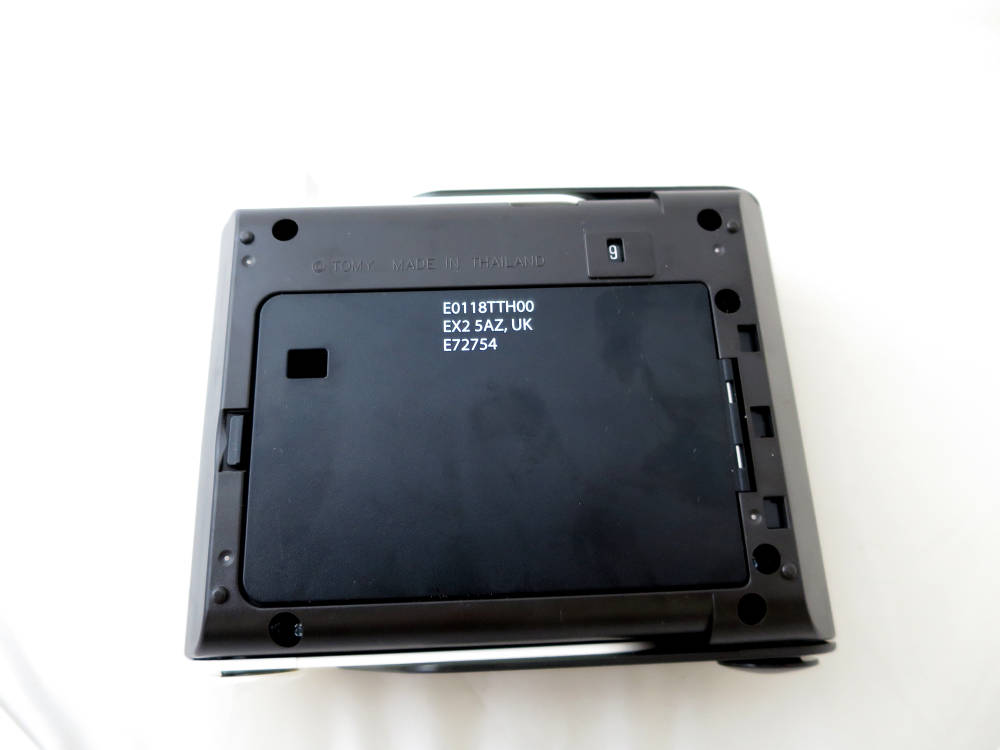 Kiiix seen from the back. The yellow stripe from the cartridge will be visible in the little window.



Back open.



Back open, cartridge installed.



ompletely unfolded.

Some results: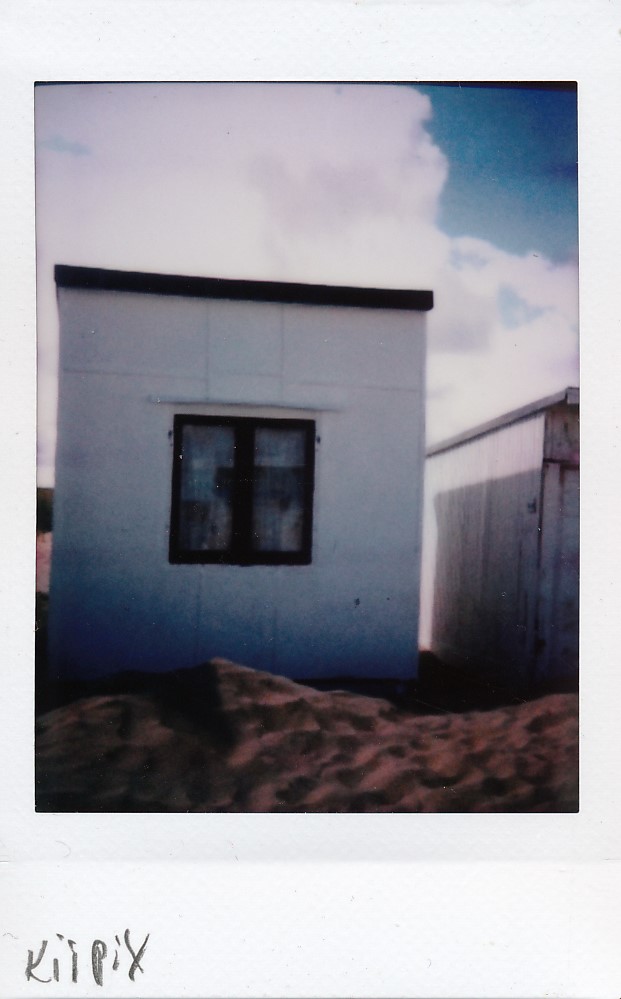 2 pictures. 90% and 100% screen brightness.



90% screen brightness again.

The KiiPix is very easy to use. You put a cartridge and eject the dark slide via the knob. If the slide is out, turn the KiiPix and look at the counter. Turn until "10" appears. There is no stop. Unfold, install the frame on top. Put your smartphone to max. screen brightness and be sure that the screen doesn't switch off too soon, set 10 minutes or so. Choose your photo. Of course you can play with brightness and contrast if necessary. Put your phone on the frame and push the shutter button. That's it. Eject the photo via the knob. Turn the KiiPix and advance the counter via the knob to the next number.

The results are fine, much better than I expected from such a simple machine. The photos are sharp. So what do you want more? The KiiPix is fun. If you show it to your friends and neighbours, be sure to have some cartridges of film. They will love it as well.