This is the

Polaroid AutoFocus 5000

, also marketed as Pronto! Sonar OneStep. This is the most elaborated non-folding model for SX-70 film, as the name says, it has a sonar autofocus system. The camera can also be used with 600 film if you turn the lighten/darken wheel fully to darken.

Lens: F9.4/116mm (1-element plastic)
Size: approx. 9,3x12x14cm, Weight: 540gr.
Sonar Autofocus, manual focus possible.

Some pictures: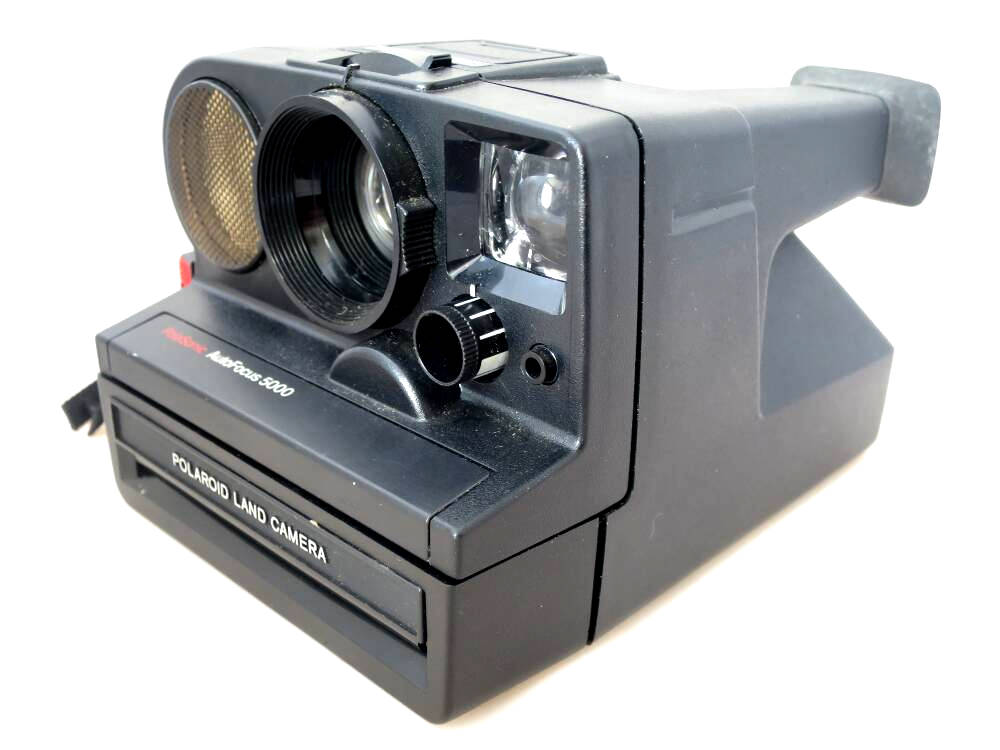 Camera.



Back view.



Front.