This camera has been sold under two different names: "Spectra Pro" and "Image Pro". It was launched in 1990 and has a different, more landscape style of film format, 9.2x7.3 instead of 7.9x7.9 square format of 600 film. The whole series has more exposure control possibilities than ordinary Polaroid cameras, except the later "2" and the 1200" models (which are simple point and shoot). This is the top model with full manual control. The body is quite compact seen the film format and has an improved Sonar system. The series was expensive, just under $ 250 in 1986 for the first model. Although the Pro models are more advanced, the price dropped. The Pro model was first launched under the Minolta name, but it was built by Polaroid.

Most of these cameras have a plastic lens ("Quintic Lens"), but some cameras have a lens labeled "Glass Coated Lens" rather than "Quintic Lens". It is unclear whether this is a plastic lens with a coated glass in front of it or a glass element lens. Just to make it clear: Polaroid was capable of building high quality plastic lenses and even to coat them, these lenses age well. And keep in mind that modern zoom lenses have plastic elements inside. The Pro model has a "Coated Glass Lens", so this is a real glass lens.

Features of the Image Pro (or Spectra Pro) model:

Lens: 125mm f/10 3-element "Coated Glass Lens"
Shutter: electronic, range 2.8 (6?) sec - ~1/200 sec.
Exposure: programmed automatic
Automatic focus, uses Polaroid Sonar AF system.
Infinity focus lock control.
Focus distance indicator in viewfinder. (feet or meters)
Built-in automatic electronic flash.
Flash fires automatically with every picture, can be overridden.
Built-in self timer.
Socket for electronic remote control.
LCD status panel and electronic menu selection of features.
Full manual focus override.
Time-exposure capability.
Multiple-exposure capability (up to 5 exposures).
Built-in intervalometer (which may be used in conjunction with the built-in self-timer).
Backlight compensation mode.
Improved AF and autoexposure systems.
Minor cosmetic changes made to this model in 1996.

Some photos: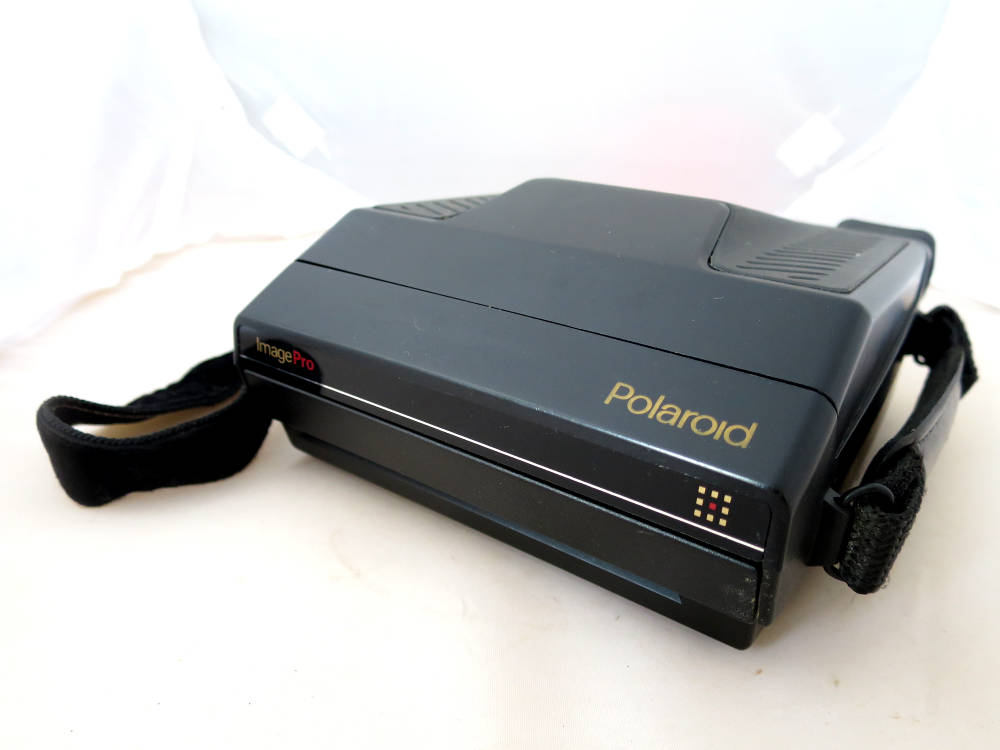 The Polaroid Image Pro.



Seen from above.



Seen from below. tripod socket.



Back with LCD sreen: full manual control.



Front, camera open.



The close-up lens and its pouch.



The close-up lens. The rubber knob is the end of an extendable measurement thread to get the exact distance.



Camera with close-up installed. The Sonar is obstructed.



This is the rare remote control kit in its pouch.



Sender, receiver and manual.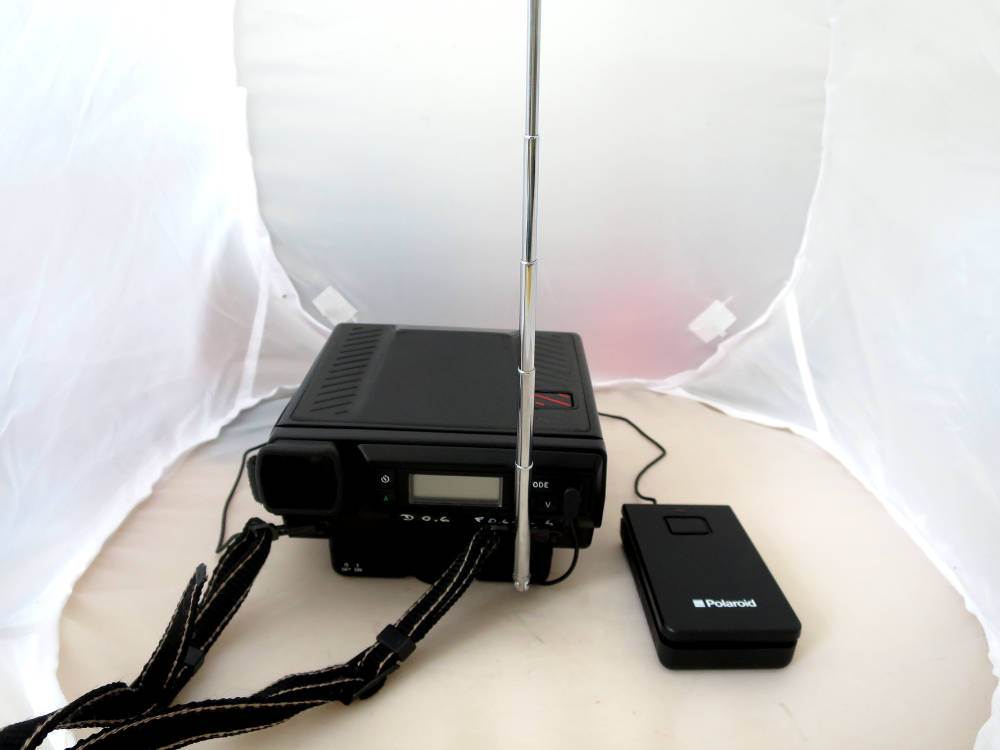 Receiver installed under the camera via the tripod socket. It has its own tripod socket in case of. The sender has a cable antenna to be deployed.



The receiver plug goes into its special socket.

The Pro model is the most advanced of all Polaroid automatic cameras, it has full manual control, even multi-exposure is possible without tricks. So this is still sought after. There is one snag: it demands a powerful battery. So long expired packs and some Impossible packs might not work. There are more accessories on the Image/Spectra page.