This is the

POLAROID Impulse AF

. Its has a much different body style with a pop-up flash. The lens cover slides into place when flash is pushed back down (which also turns off the camera.) The shutter release is located toward the rear of the camera. Some of the non-AF models have a built-in "close-up" lens. The camera presented has an AutoFocus of the Sonar style.

Its features are:

Lens: 116mm f/9 3-element plastic.
Automatic focus, uses Polaroid Sonar AF system. Minimum focus 60cm (?) (manual focus not possible).
Electronic self-timer.
Tripod socket.

Some pictures:



Camera open with strap and instructions.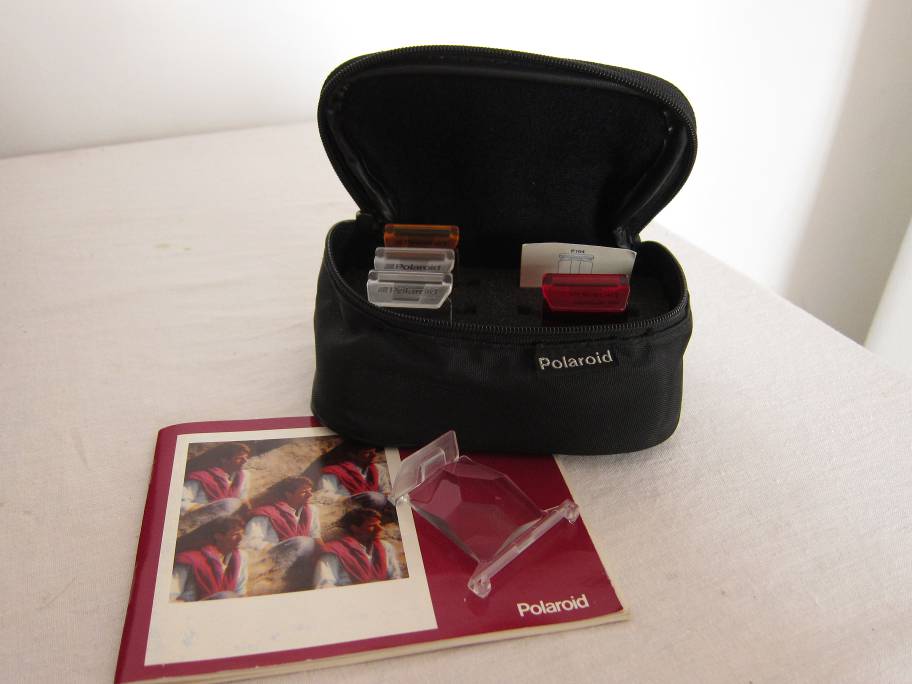 Specual effects filter set. The "feet" go into the groove to the right and left of the lighten/darken switch, the filter is then clipped to the top over the lens.



Camera, bag, filter set and manuals.