This is the

POLAROID One600Pro

, a foldable camera for 600 film. The One600 series is smaller and lighter as the the usual cameras and comes with a wider lens (100mm vs. 116mm). It's the last series built before the company went bust. In my opinion the One600 series is underestimated, it's easy to carry around, the built-in strap is very handy.

Lens: probably F12.9/100mm (2-element plastic), there is little information about it.
Autofocus, down to 60 cm (2 feet), some models 45cm (1.5 feet), shown here, distance inscribed around the lens.
Shutter: 1/3 - 1/200 s
Size: approx. 9x12x15cm, Weight: 495gr.
Automatic flash with quick charge, flash always fires.
Self timer.
Tripod socket.

Some pictures: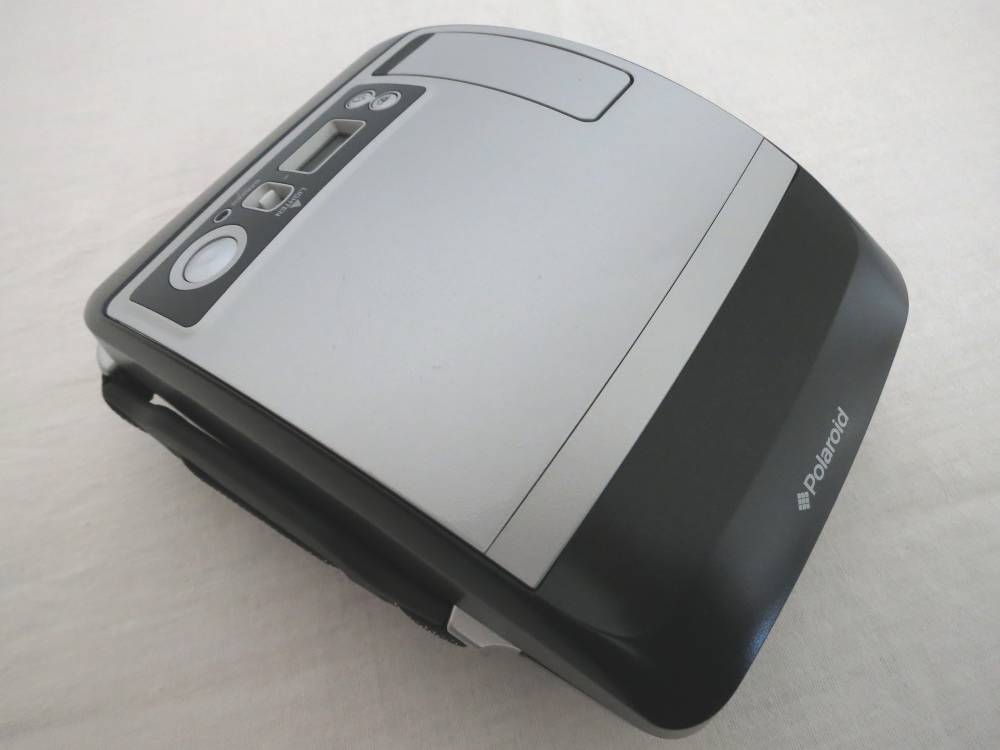 Camera closed.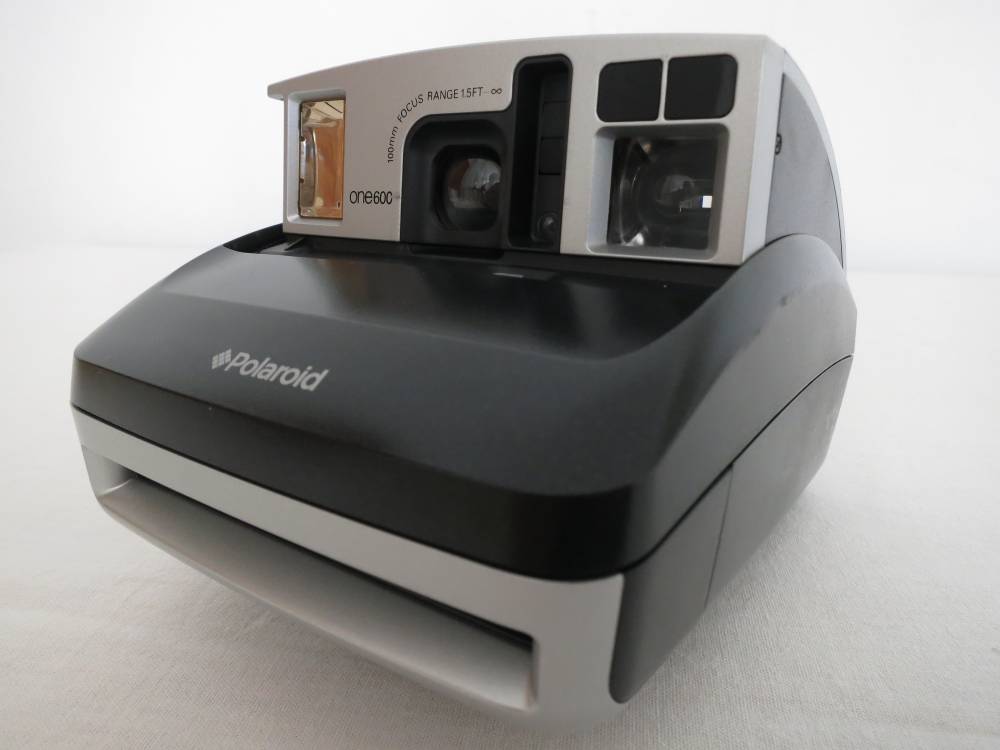 Camera open.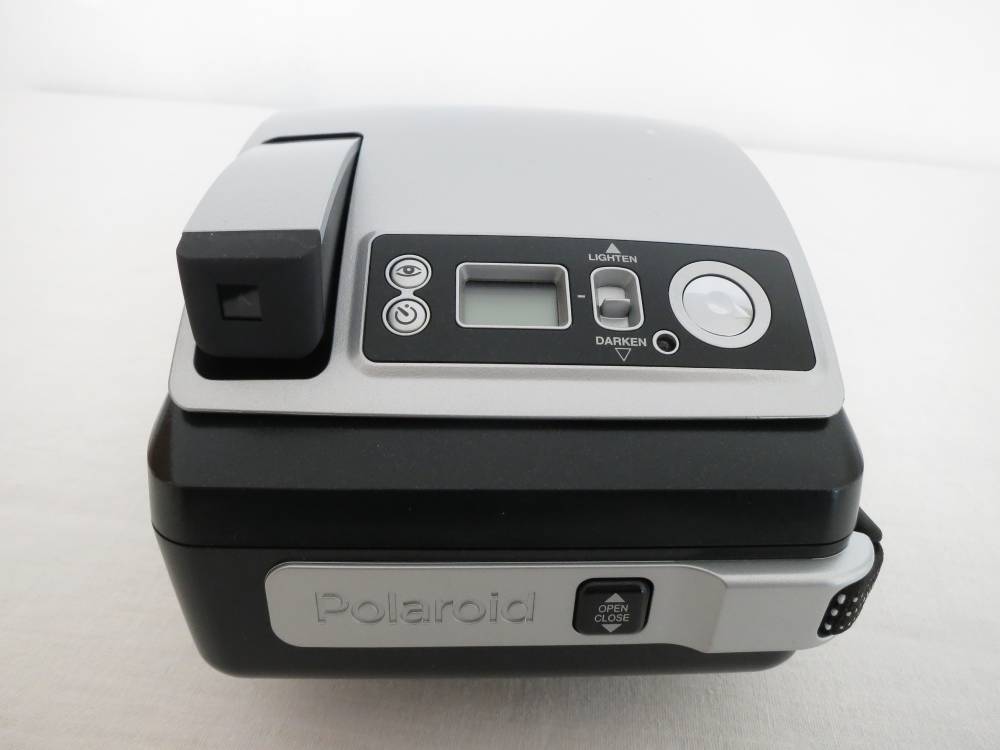 Back view.



Right side.



Front.



Left side with strap.



Tripod socket.