| | |
| --- | --- |
| instantphoto.eu Polaroid PoGo Printer | |
The Polaroid PoGo Printer is a Zink paper printer in
2 x 3
inch format. It can print instant photos via bluetooth from any device or via USB cable from a PictBridge camera. The Photos can be peeled off their backing paper an will stick to any dry surface. The prints are waterproof and well protected against quick fading.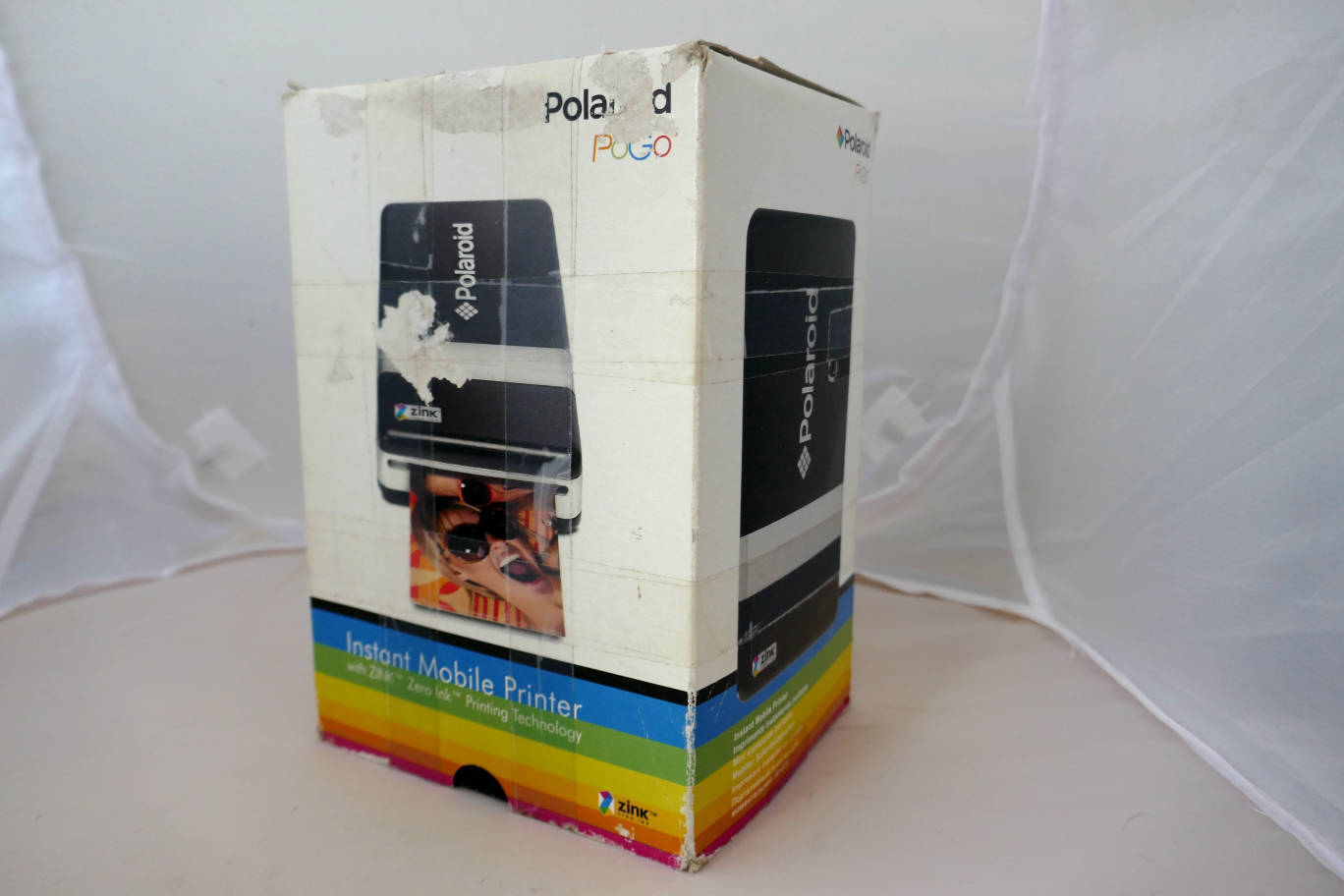 The outer box...



... from the other side.



The inner box.



The printer in the bottom compartment..



What's in the box.



The printer.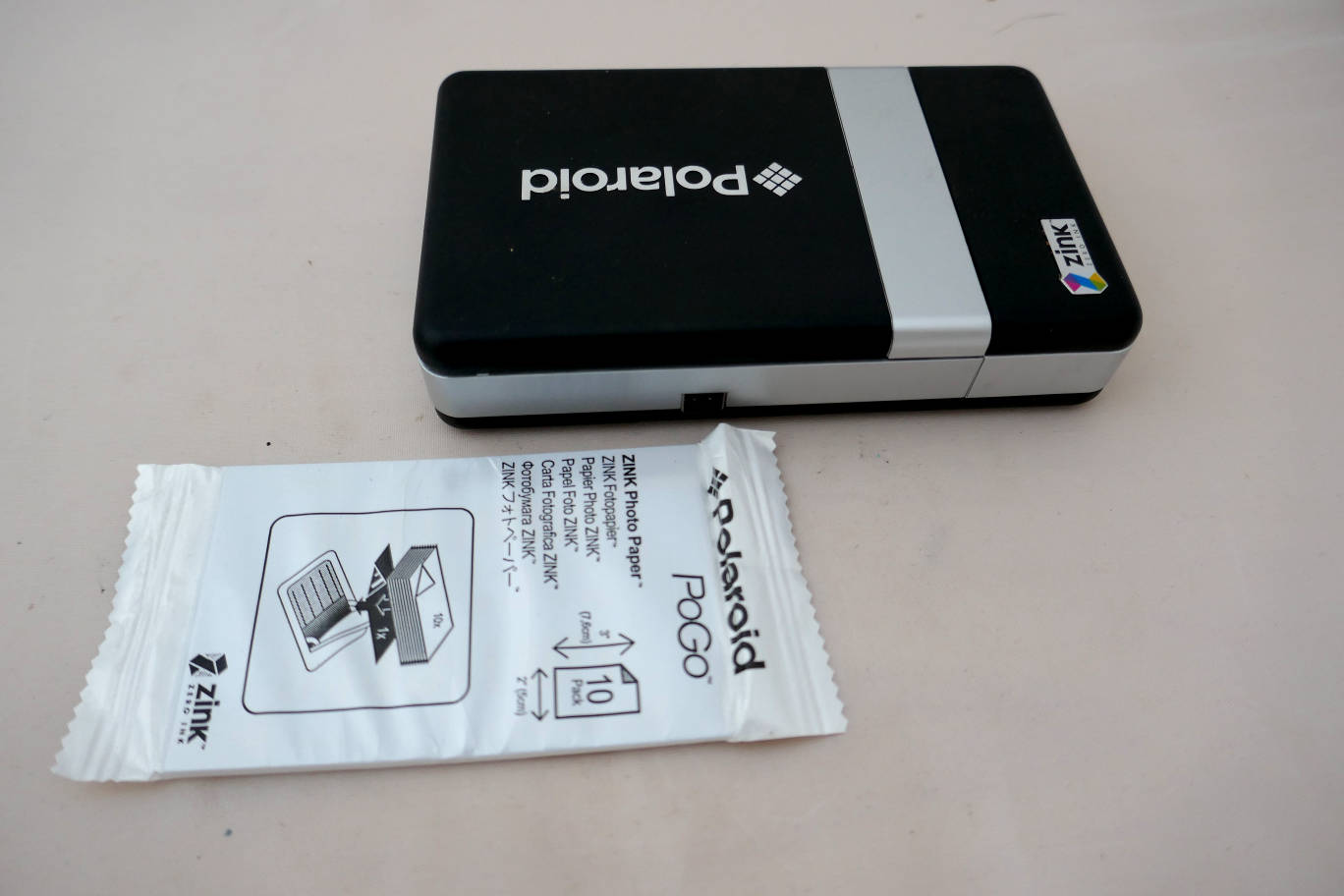 Backside and
10 sheets of Zink paper
.



The Zink paper and its calibration sheet.



Loaded with Zink paper.


The printer has a rechargeable battery, but the batteries are a weak point. Connected to a charger it will work fine.

Printer connected to a camera.



Printing.


The prints are small, but the colours are vivid. I use it for all sorts of stickers. They stick well and they fade slowly. You can trim the stickers to the size needed, nameplates and all sorts of indications signs are possible. It's easy to use. Bluetooth identification is 6000. With PictBridge USB connection keep in mind that it will not work if there are more than 999 photos on your memory card. It gives a connection error message, but will work without problem, if you remove the exceeding files.

The printer needs the blue calibation sheet when you load new paper. The blue card has to be put with the printed side facing downwards at the bottom of the pile and will be ejected immediately. If there are faulty prints, load the sheet again, it may help.