This camera has a different, more landscape style of film format, 9.2x7.3 instead of 7.9x7.9 square format of 600 film, like the Spectra / Image series. But is is very different cosmetically, it has a completely different folding style than the other Spectra cameras, a sort of like a sideways folding style. The lens is of a shorter focal length compared with other Spectra cameras, so it's more wide angled. This lens is reputed to also be higher in quality than that of other Spectra models. Just to make it clear: Polaroid was capable of building high quality plastic lenses and even to coat them, these lenses age well. And keep in mind that modern zoom lenses have plastic elements inside.

Features of the ProCam model:

Lens: 90mm 4-element high quality lens, probably plastic
Shutter: electronic, range 2.8 (6?)sec - ~1/200 sec.
Exposure: programmed automatic
Automatic focus, uses Polaroid Sonar AF system.
Infinity focus lock control.
Built-in automatic electronic flash.
Flash fires automatically, can be switched off permanently.
Built-in self timer.
Date/time imprint capability.
Self-timer.

Some photos: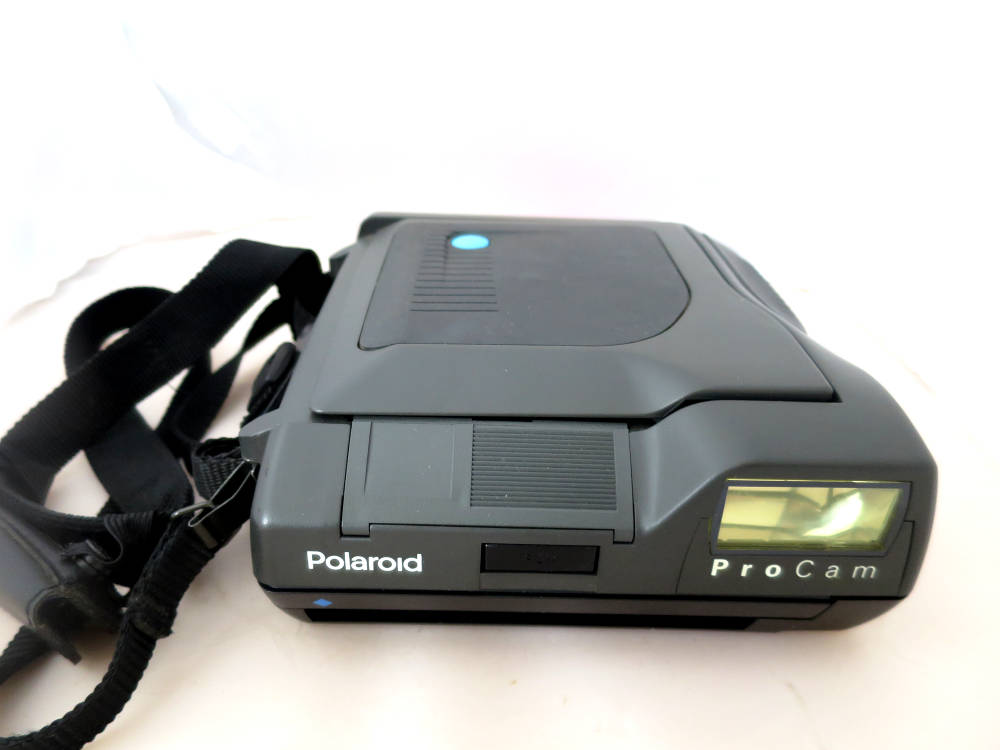 The Polaroid Image System.



Back with some controls.



Seen from above.



Bottom. Tripod screw.



Front, camera open.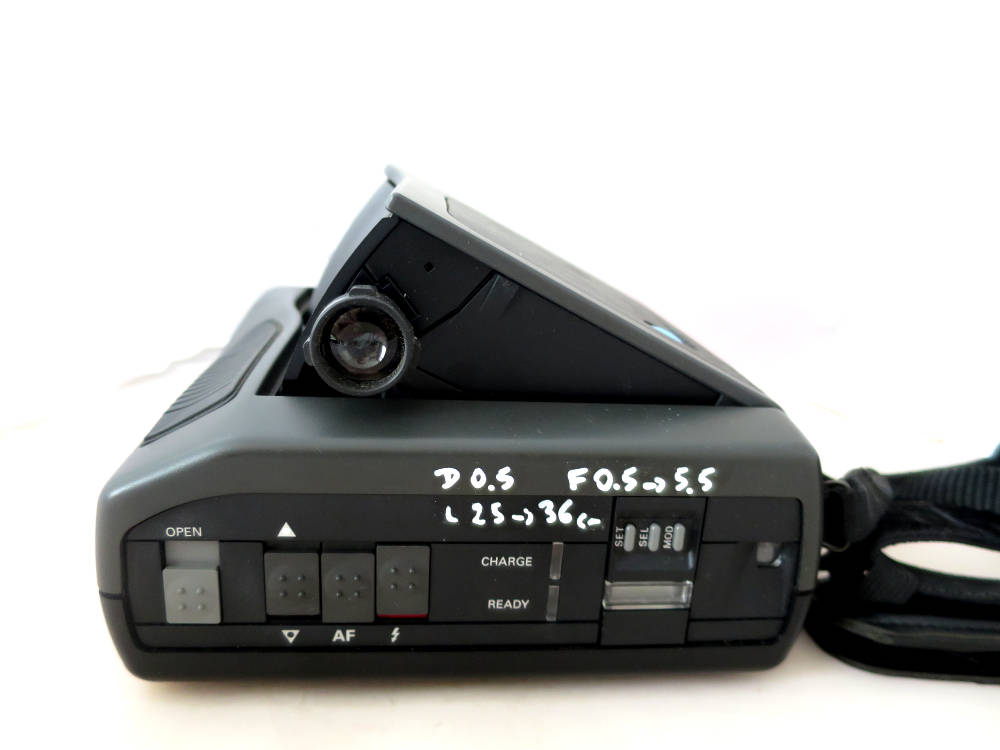 Camera open, seen from the back. Date imprint possibility.

The wider angle of this model may have some interest.