This is the

POLAROID ProPack

. It is the top model of the new style folding pack film cameras. It has manual focussing and it is povided with contacts for a dedicated electronic flash. The 3000ER setting lets you use 3000 ISO film at F11 instead of F58. As the name suggests, it was meant for professional use. Automatic exposure system similar to the "original style" pack cameras. It can use either standard rectangular format OR square format pack films, the viewfinder has masks for both film formats, but does not indicate which format is in use.

Lens: F9.2/114mm (3-element plastic)
"Everset" electronic shutter, speed ~10 seconds - 1/500 sec.
Size: approx. 17x14x8cm, Weight: 710gr.
Built-in timer. Tripod Socket. 75/3000/3000ER ISO switch. Tripod Socket.
Can use 100 or 80 film packs. Flashcube socket. Contacts for dedicated electronic flash.

Some pictures: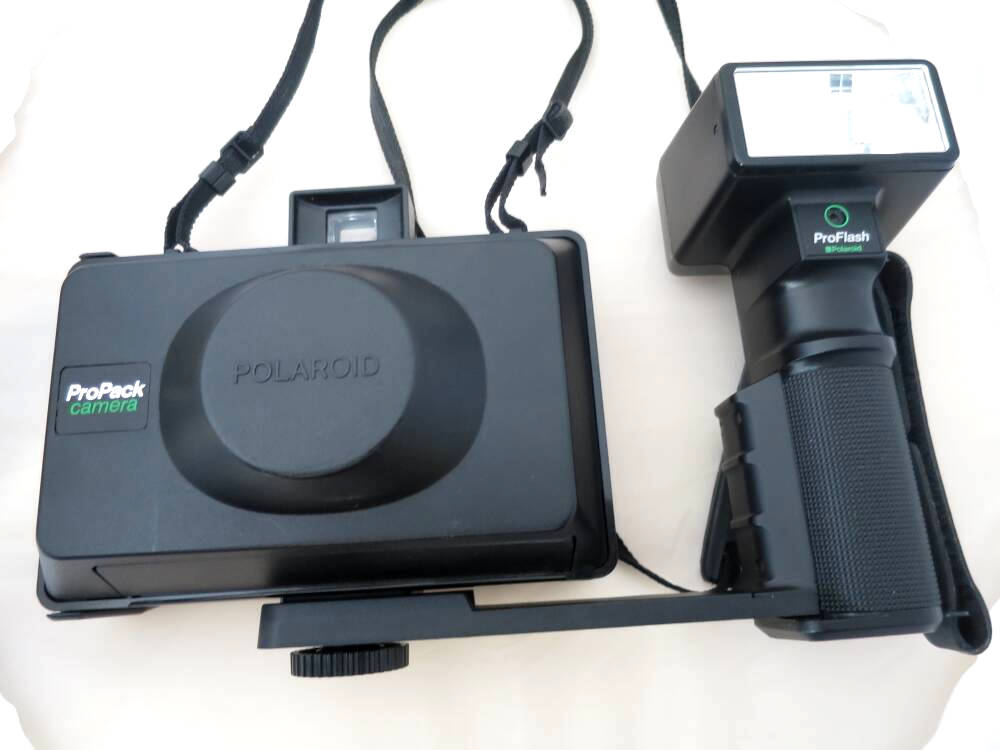 Camera with flash attached.



Back view. Non-coupled timer.The timer was necessary for the original Polaroid film, which had to be developped exactly in time according to the temperature, whereas the Fuji FP film is self-terminating.



Camera open.



Back open.



Flash contacts.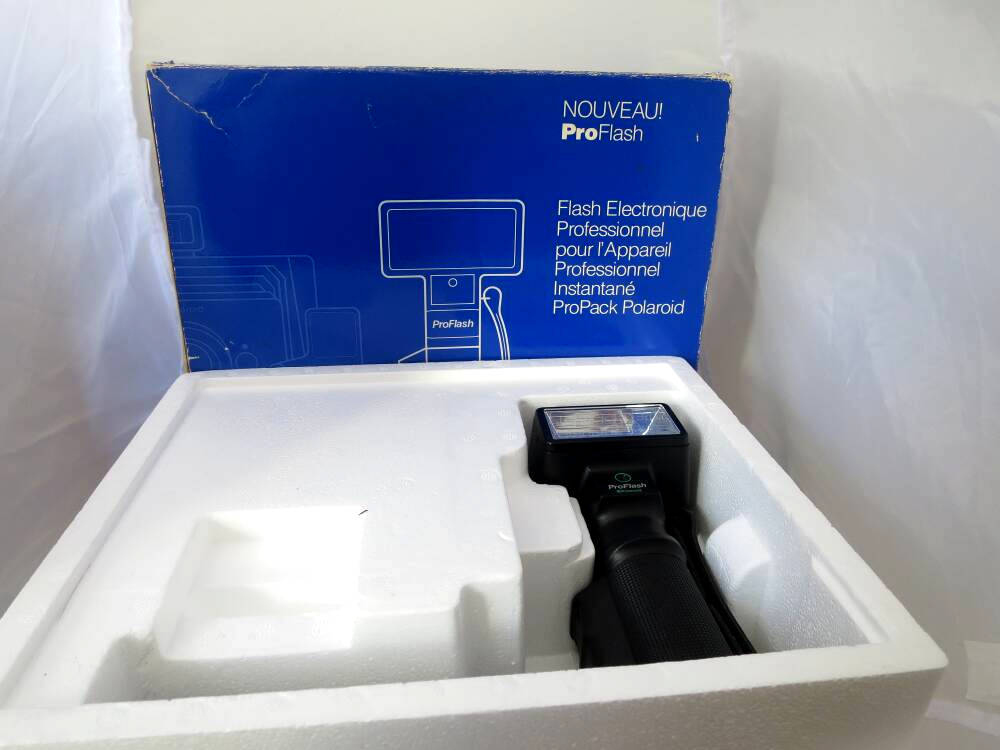 Original box for the flash.