This camera is one of the cheaper models with plastic body and a simple meniskus plastic lens, the first one sold in biggest numbers. It was built from 1965 to 1970 and had quite a success until the Pack 100 film was launched.

The features:

Lens: Meniscus (single element, plastic)
Shutter: Single speed rotary, everset, 1/200 second
Flash: built-in flashgun for AG-1 bulbs
Exposure setting assisted via built-in photometer*
Fixed focus
Rigid white plastic body
Takes 20 type roll film

* Earlier production models have both "YES" and "NO" indications in the finder. Later ones have a plain checkerboard 'reference' screen on the photometer, thus indicating proper exposure with only the "YES" message.

Some photos:



The Polaroid Swinger



Front with compartment for flash bulbs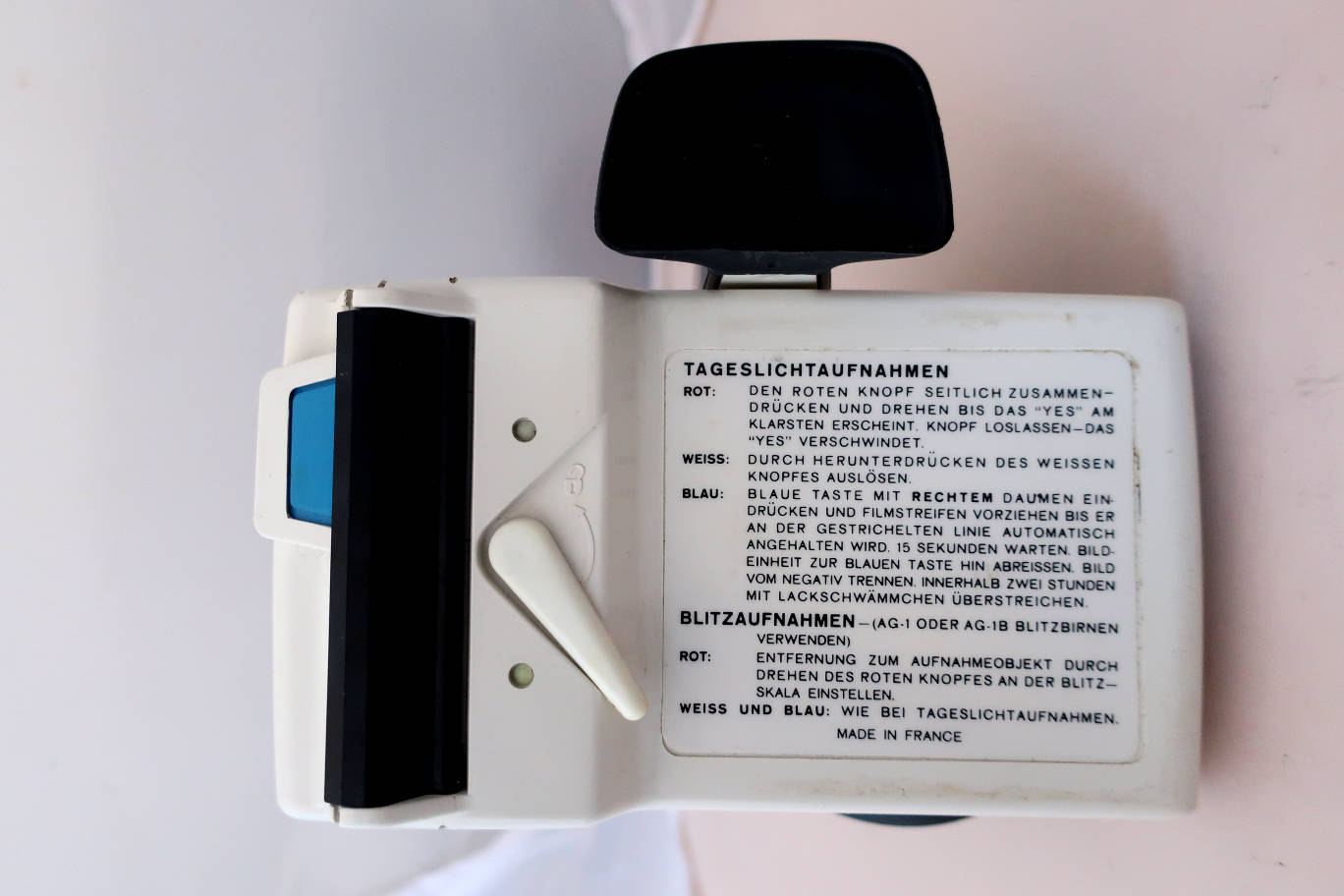 Back with German instructions, made in France.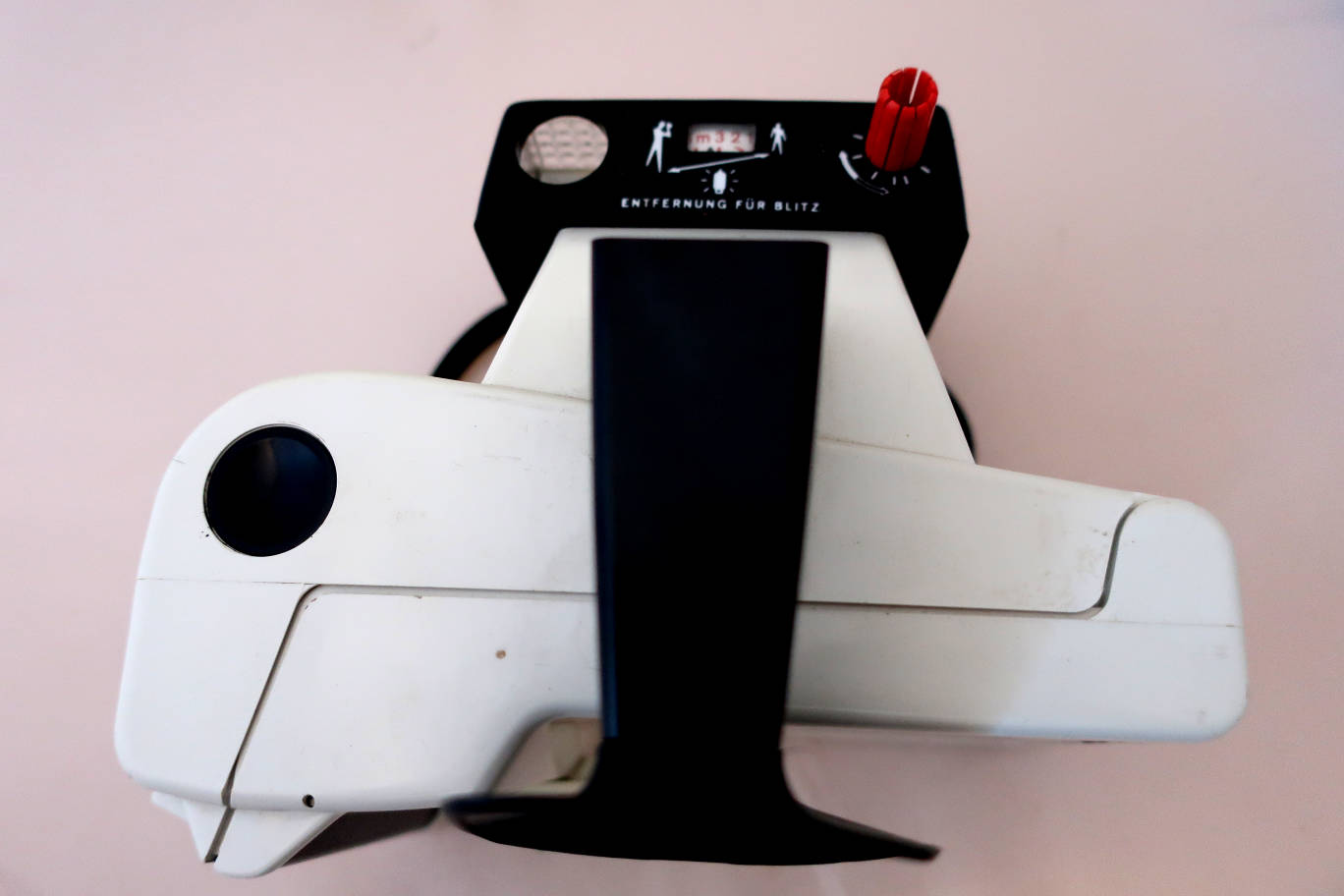 Seen from above, window indicates the flash range and changes according to the meter.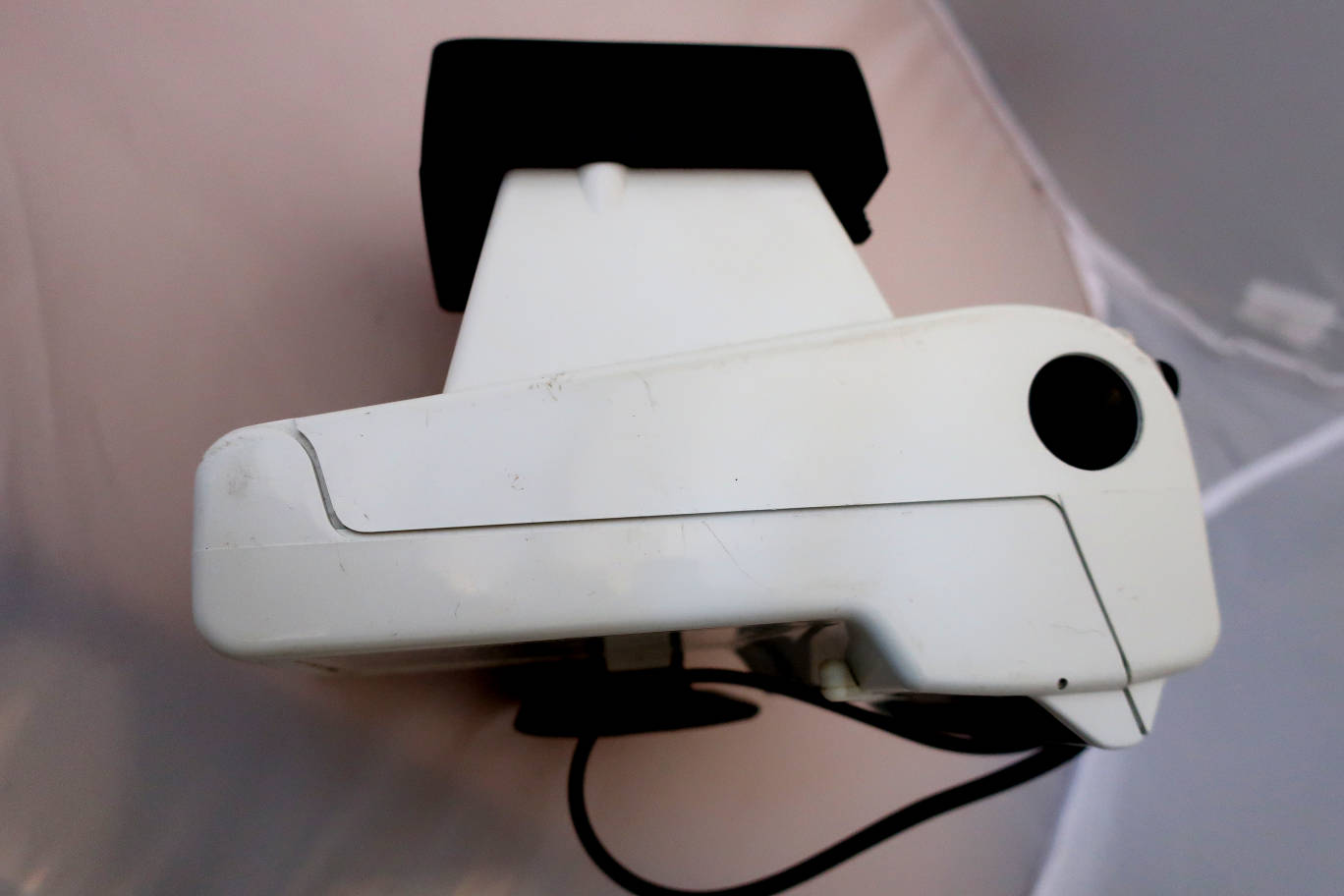 Seen from below.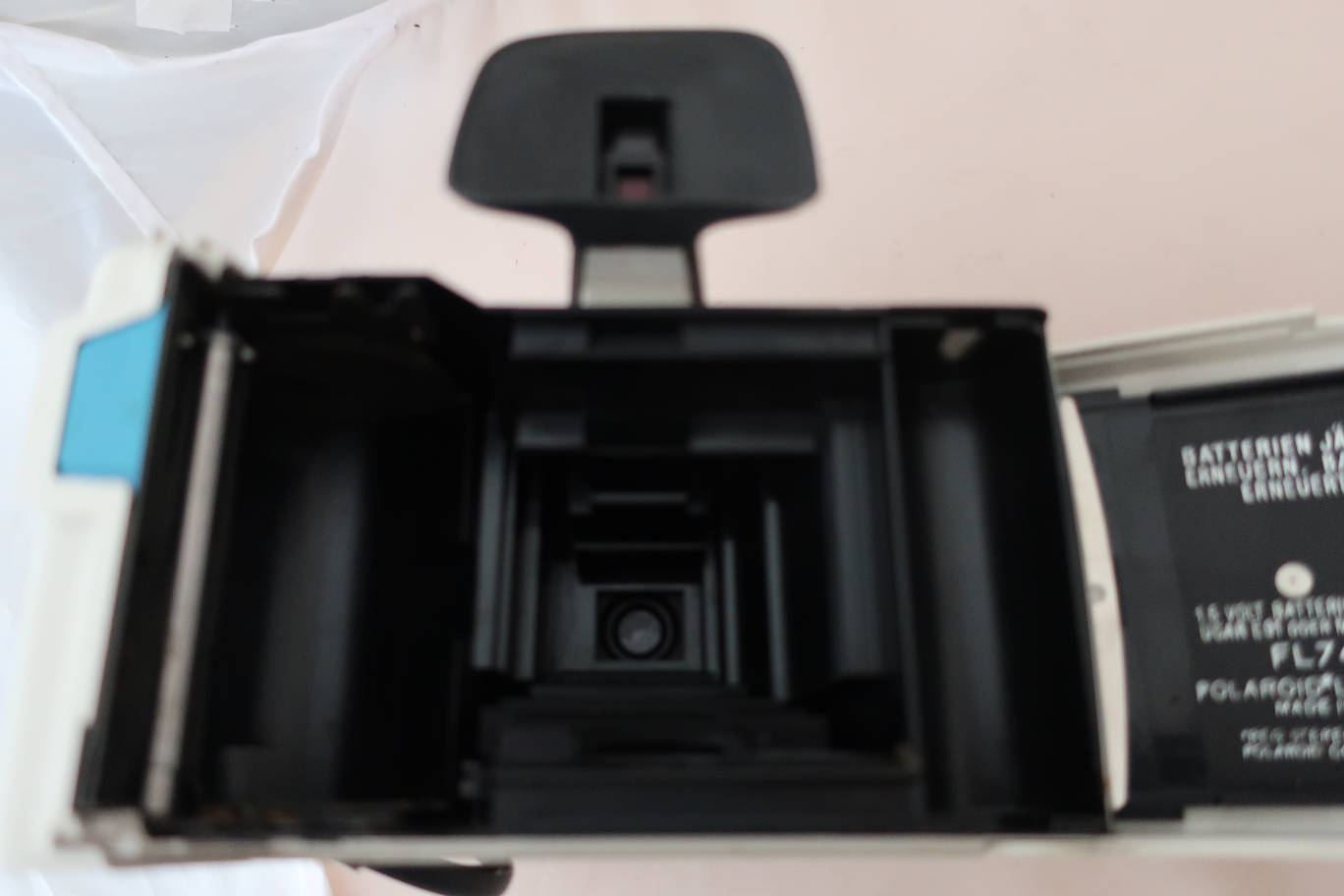 Film and battery compartment. Takes 2 AA batteries.



Back flap.