This is a very useful accessory for the cameras of the Polaroid SX70 folding series. It was mainly sold under the Nissin and the Tourist name, but there were other brandings. It attaches to all models, even those without tripod socket and provides the missing socket for those. It works with Sonar and non-Sonar cameras. If not in use, the flash head can be stored under the camera.

It is easy to use: plug it to the camera, switch it on and that's it. It connects to the camera, no settings to be made.



The flash with the flash head stored.



Flash head detached.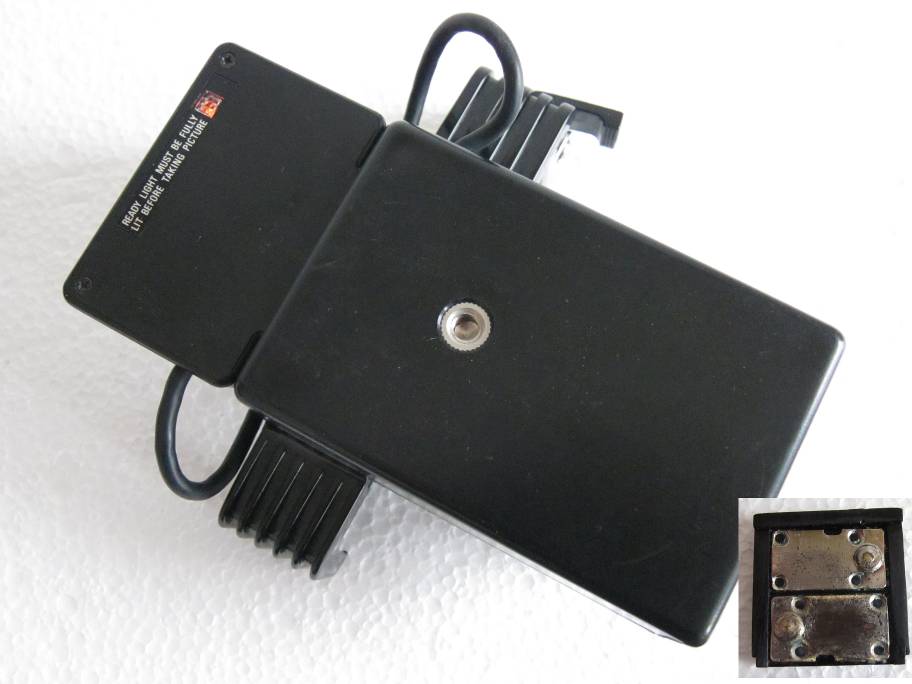 Tripod socket provided.



Flash connected to a SX70 Sonar. Takes 4 AA batteries.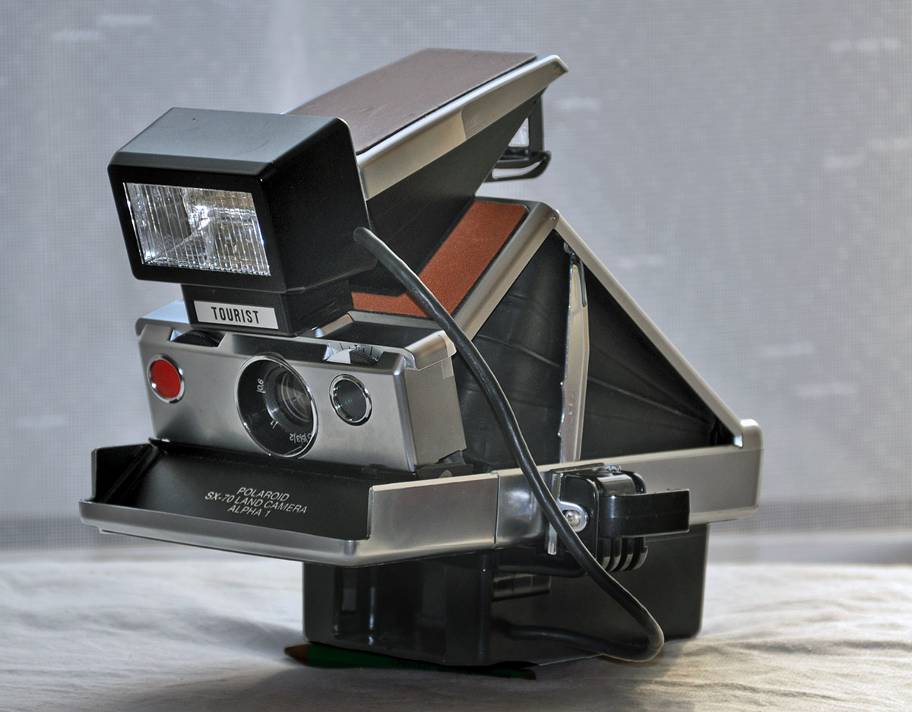 The flash attached to a non-Sonar SX70.