This is a very useful accessory for the cameras of the Polaroid SX70 series. There are 2 versions: the 2350 (shown here), which fits the Sonar series. It has a plug which is thicker on both ends. The other one is called 8400 with no visible differences except the plug for the non-Sonar versions. Both also fit the non folding series with a #8402 fixation.

It is easy to use: plug it to the camera, switch it on and that's it. It connects to the camera, no settings to be made.



The flash with a #2352 stand. The stand fits all foldable SX Cameras with a tripod socket and attaches to an 8400 flash as well. The diffusor is necessary for distances under 60cm.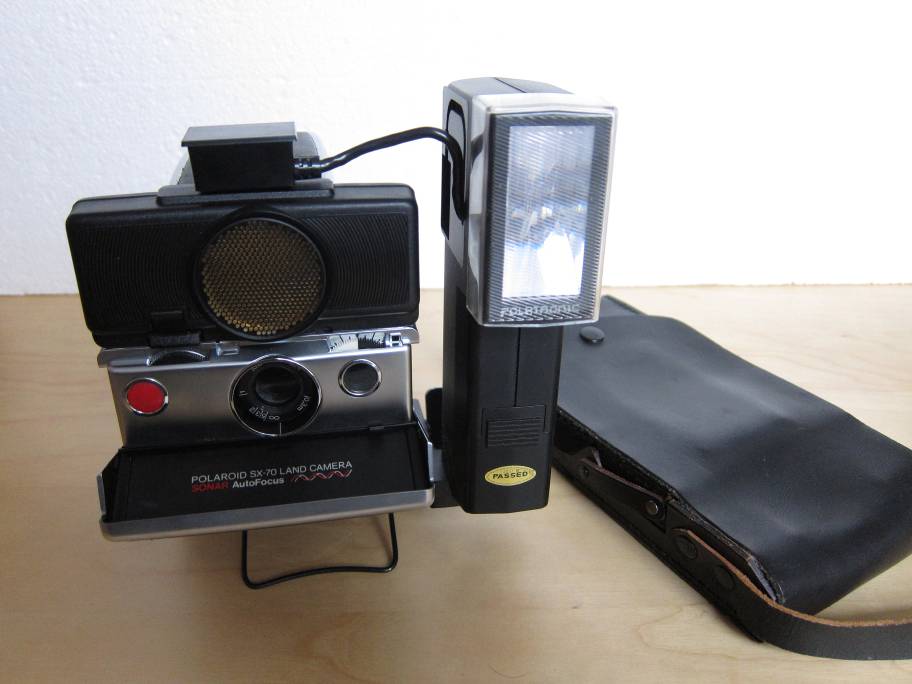 Flash connected to a SX70 Sonar. Takes 4 AA batteries.