This is a third party Tele and Wide lens set. There was an original Polaroid 1.5 Tele lens which attaches directly to the SX 70, but no wide lens. This set comes with a plate for the Polaroid Acessory holder to screw the lenses to and a nice little case for the storage all of it.

I have not tested it yet. I just unpacked it and the stored it somewhere. As soon as it resurfaces, I will make better photos and a test.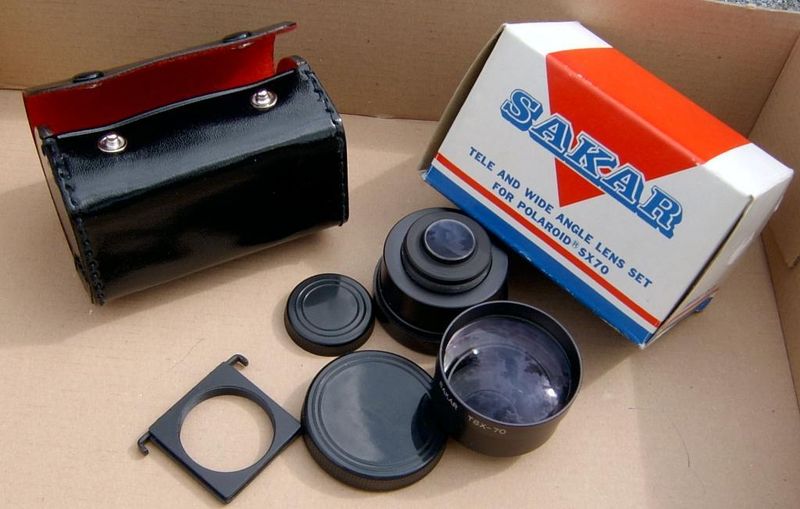 The set with lenses, caps, holder, case and box
.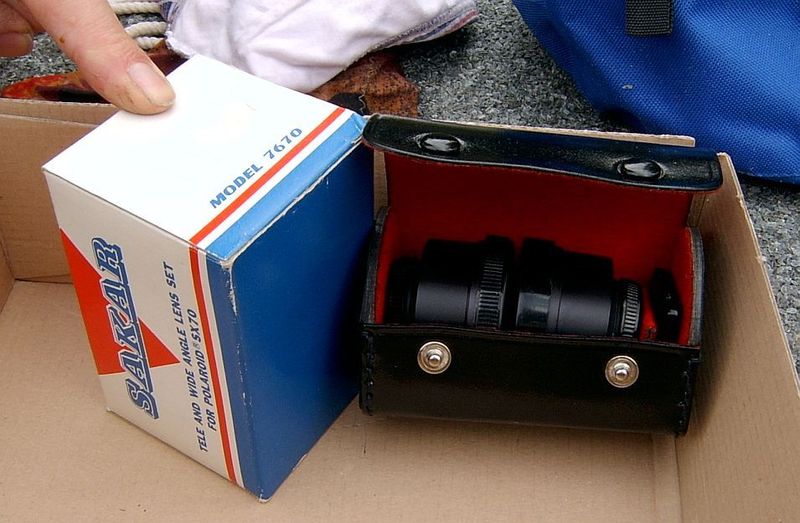 All nicely stored in a case.



The little notice that comes with it.