This is a SX70 Telephoto Lens #119A, it attaches to the front of the SX70 Camera.



The lens and its pouch.
.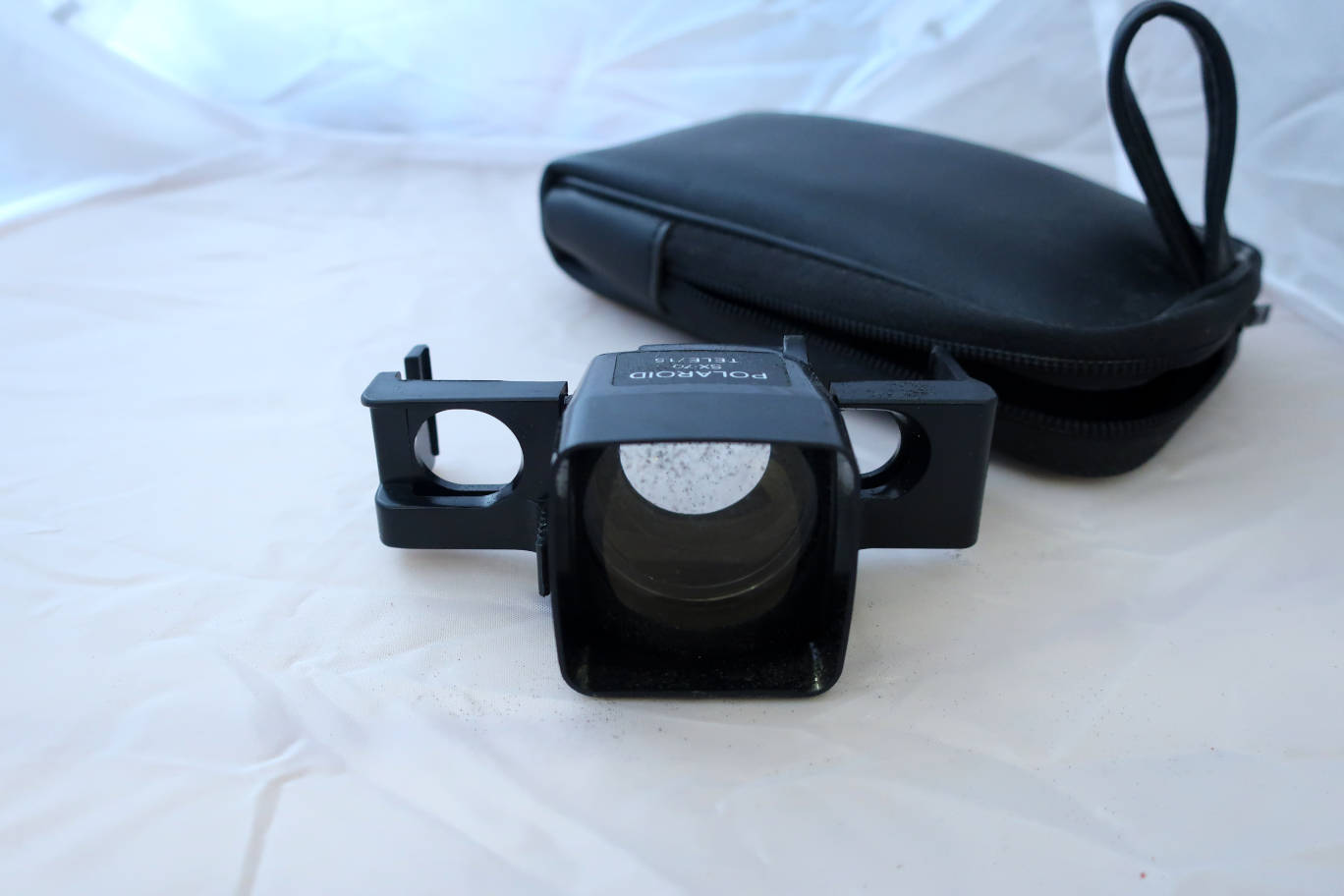 Thw lens attachment. There is dirt on the lens from crumbling foam of the pouch.



Attached onto the camera. It's quite massive.



Seen from the other side. To attach or detach just squeeze the 2 tabs on each size of the lens.

There are 2 models, the 119 for the original SX70 only and the 119A for all models, Sonar included. the origimal one blocks the manual switch of the Sonar, but can easily be adapted.